What is Love? (part 4): Missing You
"The Days drags their heels when you're not there to crack the whip and the Weeks wait to burst like a sachet of brats." – Arctic Monkeys.
This is the exact truth of my august 2011. For a month I had been craving and dying to see her again. A crazy feeling of missing stuck in my head making me to do mistakes in order to gain attention from her. It is not right. It is not right at all to be away from the one that you love.
I miss everything about her.
I miss her sweet scent of apple mixed with her body odor which magnetizes me towards her.
I miss her juicy strawberry lips that feed my deepest hunger of her love.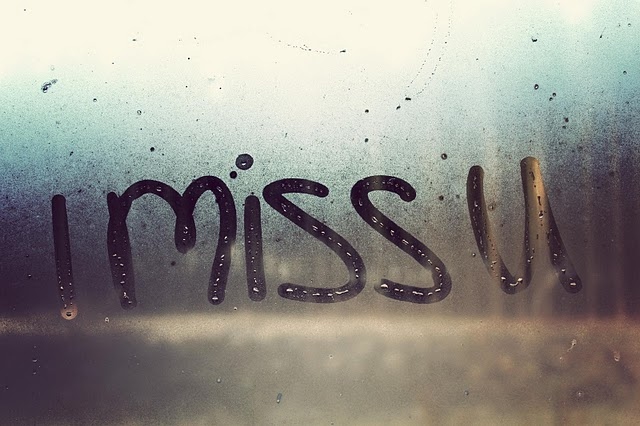 I miss her touch, her smooth soft skin that electrifies my every senses.
I miss her eyes that unlock my deepest desire and inner truth of my life while I indulge in hers.
I miss staring at her and hoping to gain a smile in reply. For her smile lights up every bulb in my mind.
I miss her most adorable laughter that warms up every inches of my dark cloudy soul.
I miss her voice and how she says my name. Her voice is the sweet symphony that hypnotize my thoughts.
I miss her kiss. I miss her hugs. I miss her whispers. I miss her smile. I miss holding her hands.
I miss her. I miss you.
It kills me to be alone. It feels like being caged in a dark cold and weary chamber far away from the warmth of the sunlight which is you. You light up my life with your happiness and optimistic view of the world. You turn this man into a slave of your presence. I am a junkie for your love. You are my medicine. You are my drugs. Your love is like bad medicine. Bad medicine is what I need. I'm addicted to you and now I'm running out of control. I need you back in my life to save me from myself.
A new Journey of Love and Lost :
http://the23rdlife.blogspot.com/2012/04/hitchhikers-journey-to-being-lost-and.html