A friend of mine wrote this for his journalism class in college. He needed to interview an individual for his feature article assignment and I happened to be at his disposal. I truly feel it is exaggerated to make me look incredibly ridiculous. But there is no harm in being prideful every now and then.
The Imagination of an Anonymous Dreamer
When it comes to literature and fine arts there is a lack of individuals that really stands out and represent the new generations but there is one person that wished to fulfill that position. His name is Nazreen Abraham Stein, a young upcoming writer who plays a major role in the progressive revolution of the underground art scene in Malaysia. For Abraham it was never really a matter of decision onto choosing his path in life but rather an inescapable consequence of fate. From a young age he has been exposed to immense amount novelty Medias which has mould his mind and interest into an outspoken writer that is unafraid of touching subjects that are seemed taboo in our social moral value. Though you might think he is just another amateur blogger but his lack of paper certification from a higher education institute is easily overlook and with his role in Minut Init Studio Galleria. A gallery that was founded with the intention of becoming a melting pot of artistic expression where freedom of speech is paramount beyond censorship or discrimination, with his help this gallery has become the new Mecca of underground art scène in Malaysia.
Nazreen Abraham had been writing ever since he could remember from childhood fantasy to teenage emotional cries on his private blog but it really took off as serious career aspect when he was involved with the Minut Init Galleria Studio. "Our society is overrun by cultivated pessimism that has lead to a cultural void that propagates our cynical judgment towards unorthodox practices or peculiarities in human social interaction. We believe in the potential of the developing mind and in the ability of arts to conceive an alternative perspective on contemporary thinking. This is the motto of the gallery and has been the main cornerstone for my writing style" he said. From his early involvement there was a great improvement in the style and topic of his writings. He began utilizing the internet as a platform to gain exposure and feedbacks on his writings. He has never really wanted a career out of writing but rather wish to make a change with the dying mastery of the literature.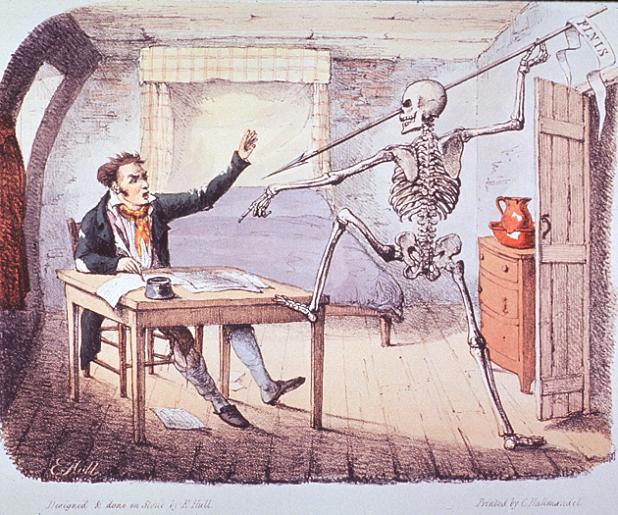 'If I really had my ways I would love to collaborate with Aldous Huxley, Phillip K. Dick, Hunter S. Thompson and the Monty Pythons but if I have to limit myself to living legends then it would definitely be Richard Linklater and the Transmetropolitan creators ( Warren Ellis and Darick Robertson),'
he said. By just re-examine this quote, we could see the type of writer he is and shows the amount self-studies that he has done. According to him, his work always involve in studying a new concept and methods of writing a single subject at the same time expanding the range of his knowledge. Thus, its not exactly hard to balance studies and work for they are both the same process for him. He is constantly learning and writing as he mature into a professional author.
As a struggling artist and a starving writer, he has faced many demons that could easily break any men's motivation in continuing in such a unprofitable line of work but he believe in something greater than the mundane problems of mortality. He believes that the future generations would need a writer who would voice the lost generations and touch the topics that truly unspoken in our society in order to set a better world where freedom of voice is guaranteed. Due to his believes in a better future for his younger brother and that what keeps him going at night. He does wish to continue upgrading his skills in story telling until the day he has to face death.
'If I really have to choose a country it would be Malaysia for I wish the mentality of my country to evolve and accept my writings'
he said. This is of course due to the fact that his writings are rather unappreciated in his own country and he had to travel overseas to just find a publisher who would accept to print his manuscript. His writings have often revolves around the transcendental experiments of stimulants which entwined with the science fiction aspects of parallel universes. He feels that this type of writings are very limited in his own country and know that there is no way of him being respectably notice unless he makes it internationally first. This can easily be seen according to the statistics of his readers which are often a higher percentage from the westerns country such as United States of America, Sweden and United Kingdom of Britain in comparison to the Asians. 'The age and genders are often varies from the topics of my post but mainly the culture that is truly common in my readers that often reflects the culture of my writings are in the style of the Bohemian or Gypsy with a touch of scientific explanations.'
Many readers who knows him often found his blog by pure random luck but through his involvements with the gallery with exhibitions and events his writings has been gaining respects and viewers.
In the aspect of writings I am trying to get my manuscript published but in the aspect of arts, I have been involved in the Urbanscape 2012 painting alongside my mentor, James Ly for the Levi's Booth as one of the Pioneer. Other than that, all the exhibitions that have been done in the gallery from, Mobile Photography, Tahi Cicak B&W film photography exhibiton, Creole Fine Arts Exhibition and many more.
The one that really inspired and important to me was the charity volunteering at Bandar Tasik Puteri, Rawang Selangor. It was an event to just help out with the local celebrations but the group of volunteers that participate in the event has truly showed me an alternative lifestyle of a travelling gypsy backpackers. It was thanks to them that my writings really got its final element.
His answer really defines the type of person he is and the type of writer he would eventually become. He doesn't write and chase fame but rather find the pleasure in the moments of aesthetic bliss that only found in the most eccentric episodes of novelties. When it comes to criticisms he has never really had any problems for he never really allowed any of those comments to affects his writings. He often said these remarks
very easy to dismiss for mostly it's just rants of close minded hatred without a clear understanding of the topic and the fact that the percentage of support is greater. There is only one critic that he is afraid of is himself
.
I am never satisfied with the standards of my writings and thus I will always find away to ensure its perfection.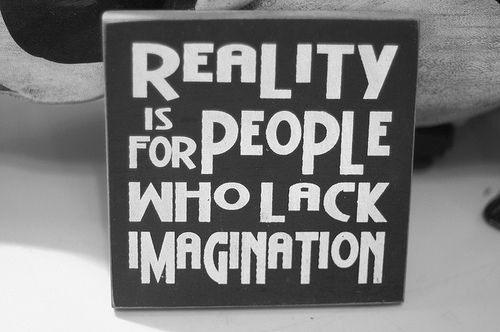 Nazreen Abraham may not be a very successful and well-known as a writer yet but from the looks of his blog and involvements with his gallery, we can be sure that many great stories would emerge from his imagination. Our generation is in need of a brand new writer who would comment on the social structures of our civilization such as the great Dr. Hunter Thompson had done, and I truly believe that this young man could be the one to do so if he doesn't get too sucked into the lifestyle of the bohemian. Nazreen Abraham is one of those characters that are just too weird to live but too rare to die.
'I confess, I do not believe in the concept of time.

The algorithm of the words that are spoken reveals an axiom of reality differs from the arbitrary life of those hearts which are tainted.

Thus it is only natural that I remain in a state of paradoxical existence to ensure that I am always arriving in a constant departure.

' – Nazreen Abraham
I maybe not as great as the article sounds but I am sure an extra-ordinary dreamer.